PREDEVELOPMENT COSTS FUNDED
PROJECTED ENERGY COST SAVINGS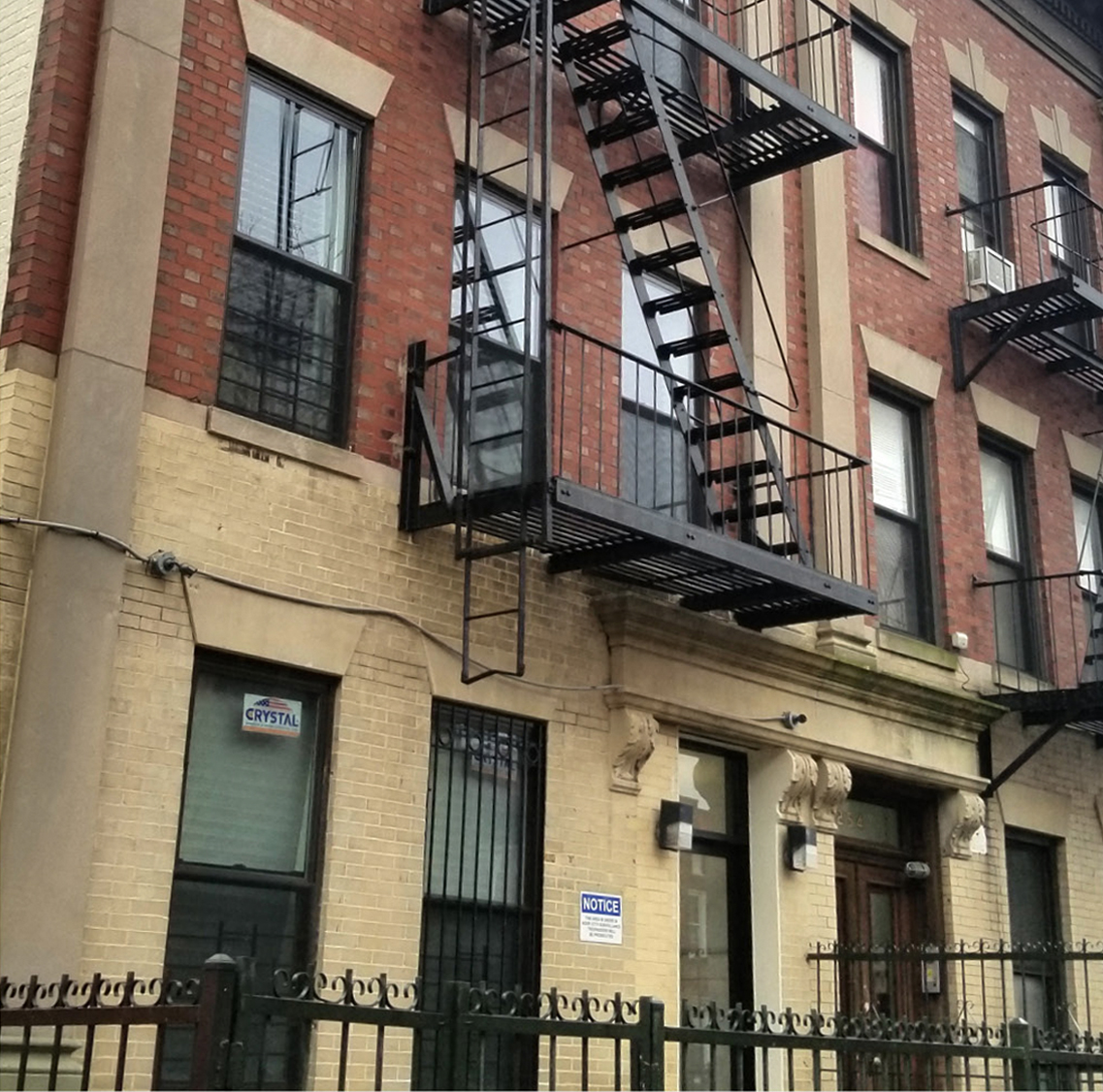 THE BUILDING:
256 Martense Street
Building type
Affordable multifamily
Project type
Energy efficiency
Building size
3,600 square feet
6 units
Upgrades
Multi-measure energy
efficiency retrofit
NYCEEC loan product
Predevelopment loan
Predevelopment loan term
1.5 years
THE PROJECT
256 Martense Street is an affordable rental building in Brooklyn, NY. The owner is working with the NYC Department of Housing Preservation & Development (HPD) to renovate the property to provide an upgraded, modern, and comfortable living environment for the residents. This required substantial predevelopment work which was funded by a NYCEEC predevelopment loan tailored to HPD's Green Housing Preservation Program (GHPP).
THE PROJECT NUMBERS
| | |
| --- | --- |
| Total project cost | $477,611 |
| NYCEEC loan | $30,249 |
| City financing obtained* | $417,785 |
| Affordable housing units improved | 6 |
THE RESULTS
The predevelopment loan funded a Green Physical Needs Assessment which in turn allowed the building owner to receive over $415,000 from HPD as part of their affordable housing programs. With these funds, the building was able to implement energy efficiency measures, including weatherization, new lighting, oil-to-gas conversation, and radiator controls. These measures had the effect of significantly lowering energy costs and increasing tenant comfort. Importantly, the predevelopment loan also allowed the building owner to conduct an asbestos mitigation project, creating safer living conditions.
* As a condition of the HPD financing, the property owner voluntarily entered into a 30-year regulatory agreement preserving the rents for all 6 units at affordable rates. The building had not received HPD financing prior to the NYCEEC loan.