PROJECTED ENERGY SAVINGS*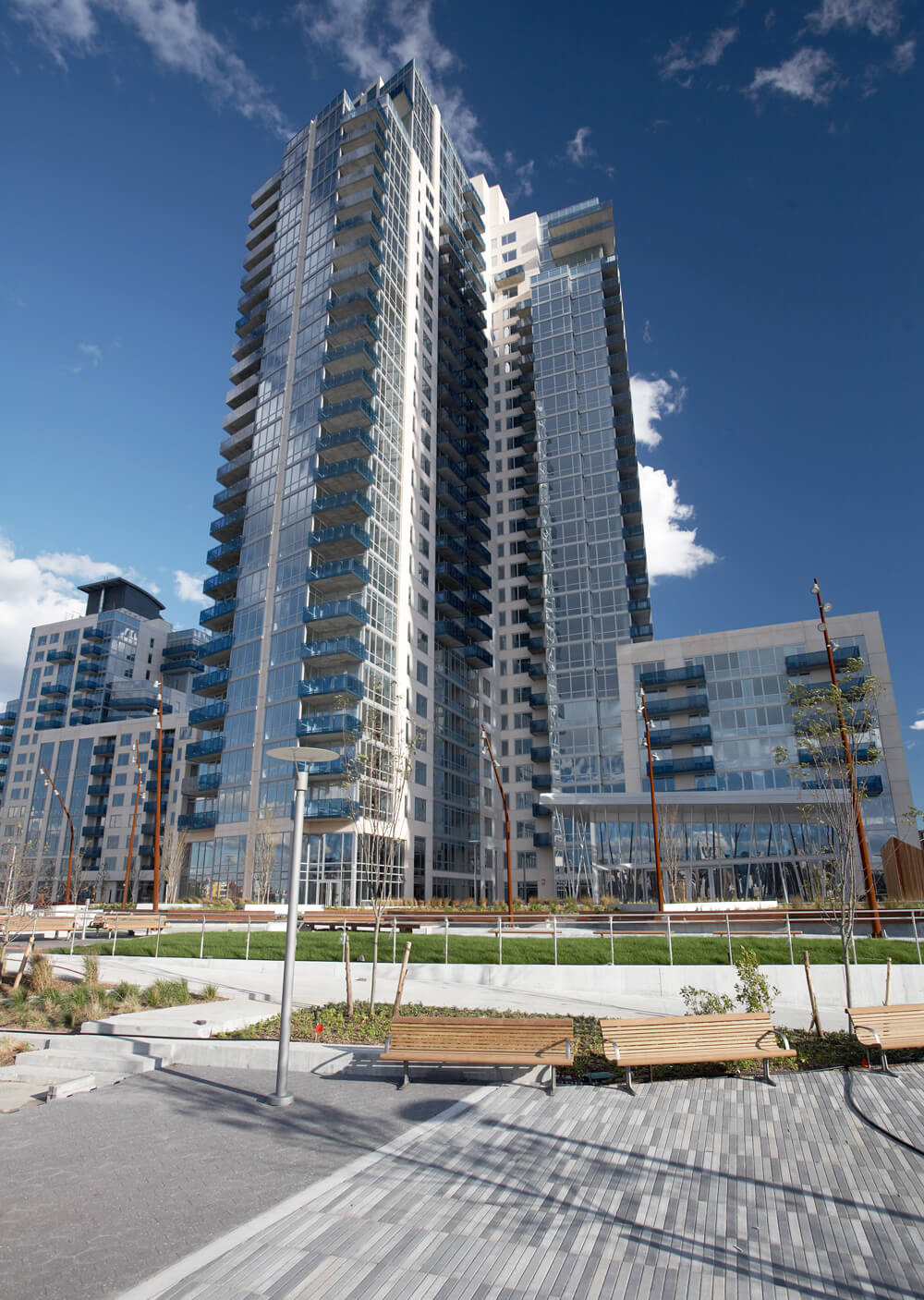 THE BUILDING:
The Edge Condominium
Building type
Multifamily
Project type
Energy efficiency
Building size
2 buildings
268,010 square feet
565 units
5 commercial units
Upgrades
LED lighting
NYCEEC loan product
Equipment loan
Closing date
November 2018
THE PROJECT
The Edge is financing a project to retrofit its existing fluorescent T5 and T8 lighting with higher-efficiency LED lighting.  The Edge is using a NYCEEC equipment loan with ConEd incentives to fund the project.  The scope involves replacing over 500 fixtures in the common areas including the hallways, refuse rooms, amenity spaces, stairwells, storage and maintenance rooms.
THE PROJECT NUMBERS
| | |
| --- | --- |
| Total project cost | $127,625 |
| ConEd incentives | $20,088 |
| NYCEEC loan | $107,537 |
| Annual savings | $39,552 |
| Annual NYCEEC loan payments | $39,997 |
| Simple payback period | 2.7 years |
THE RESULTS
The replacement of antiquated lighting with warmer, brighter and more efficient light bulbs was enabled by NYCEEC financing. Lighting energy cost savings more than pay for the financing costs associated with these improvements. The building will capture the full annual energy cost savings of $40,000 after the three-year loan term.
*Projected energy savings based on source savings; calculations based on common area lighting electric savings