Vehicles removed off the road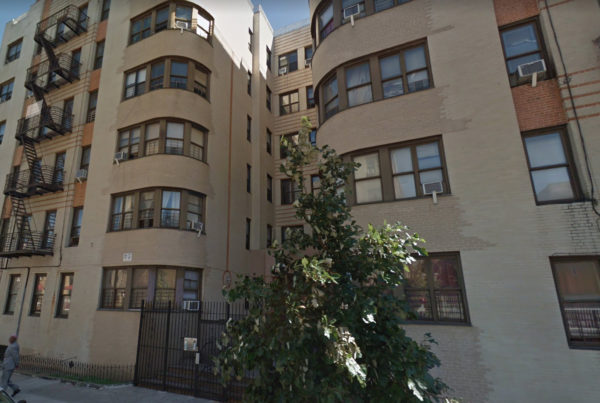 The Building: Annal Management
Building type
Affordable Multifamily
Building size
6 buildings
292,146 square feet
293 units
Year built
Pre-war
Location
Bronx, NY
Project type
Fuel Conversion
NYCEEC loan product
Direct Loan
Term
5 years & 6 years
Closing date
June 2018
NYCEEC provided a $1.35 million equipment loan covering project costs not covered by Con Edison incentives, enabling Annal Management to commence construction. Four of the six buildings are due to repay their loans over five years and the other two have six year windows.
In addition, NYCEEC evaluated the original project scopes and recommended additional efficiency measures, such as the linkage-less boiler controls. Working with NYCEEC, property management went beyond replacing equipment in-kind, installing more efficient boiler systems and advanced controls – saving even more money and energy for the buildings.
Annual NYCEEC loan payment 
Small and mid-sized rent-regulated housing was modernized with more efficient equipment and advanced controls. There was PM2.5 reduction from clean heat conversion, energy cost savings from more efficient building systems and building operations, and increased resident comfort.