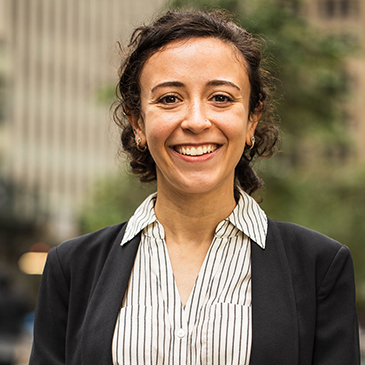 Megan Rosa joined NYCEEC as an Associate in September 2021.  Her work at NYCEEC includes supporting NYCEEC's grants management, business development, PACE administration and development (fundraising) efforts. 
Prior to joining NYCEEC, Megan worked as a Senior Energy Analyst at Bright Power helping multifamily buildings identify opportunities for energy efficiency and comply with several of New York City's building energy local laws.
Megan holds a MS in Urban Planning from New York University and a BA in Environmental Science from Emory University.